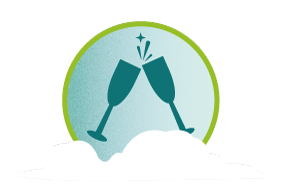 WEDDINGS  & EVENTS
A celebration for young and old to enjoy
There's a lot to organise when you're planning a wedding or other event. Obviously, you have to
think about the adults but who will take care of your very young guests? That is a daunting task!
Confetti is happy to take this worry off your hands. Let our team entertain your groups of children so that all you have to do is enjoy your celebration.
No worries, no stress – we arrange everything
Let us know how many children will be attending and how much space is available; and we will
discuss your wishes with you. This means we can draw up a fantastic programme that fits in perfectly with your party. No worries, no stress – the children will have a wonderful day!
Personal memento
We have an in-house designer which means, for example, we can make multi-game tickets for the
kids printed with your name or logo. The children use the tickets to make the rounds of every festive component and don't miss out on anything. A guaranteed success! We also prove goodie bags, small backpacks or other thank-you gifts to give out as a personal memento.
Experienced, professionally trained nannies
If you engage our services for your wedding, you can rest assured that all will go smoothly. Our
wedding nannies possess a police clearance report (VOG in Dutch) and they all have a background in education.
Given that our nanny pool is so big, we always have a replacement in the event of illness.
And, if something nonetheless goes wrong on the day, thankfully we are very well insured!
Needless to say, our team members hold a first-aid certificate and can deal with any small accidents.

Do you want to be certain that your youngest guests will have fun at your wedding, staff party or corporate event? Leave it to us! You can choose from the following options: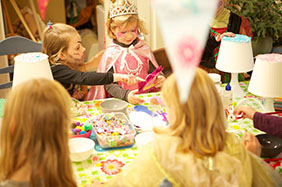 Tables are set up with loads of materials for the kids to put to creative uses. Our workshops can focus on the theme of your party, a special colour or perhaps on the bride and groom.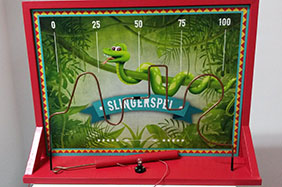 Something for everyone: table shuffleboard, a buzz wire or a Swiss cheese game – just a selection of our assortment of over fifteen games! All our games have been customised for Confetti and are
beautifully designed. Fun and enjoyment are guaranteed!
Face Painting and Glitter Tattoos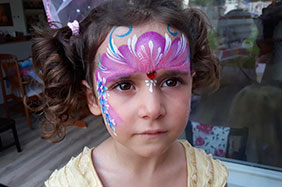 Nothing beats the happy face of a child made-up like their favourite animal (real or mythical) or
superhero. Older children in particular really like glitter tattoos or LaDot temporary tattoos. Our
tattoos last 5 to 7 days – how cool is that! We colour the tattoos as requested and decorate them
with cosmetic glitter and rhinestones.
Photo and Dress-Up Corner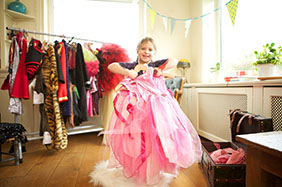 Everyone is a star! Leave it to Confetti. We provide fancy dress costumes and amusing accessories. A festive mirror and photo backdrop make for a beautifully decorated corner at your party. The photos are processed and then sent by e-mail so that all your guests have a wonderful memento of your special day.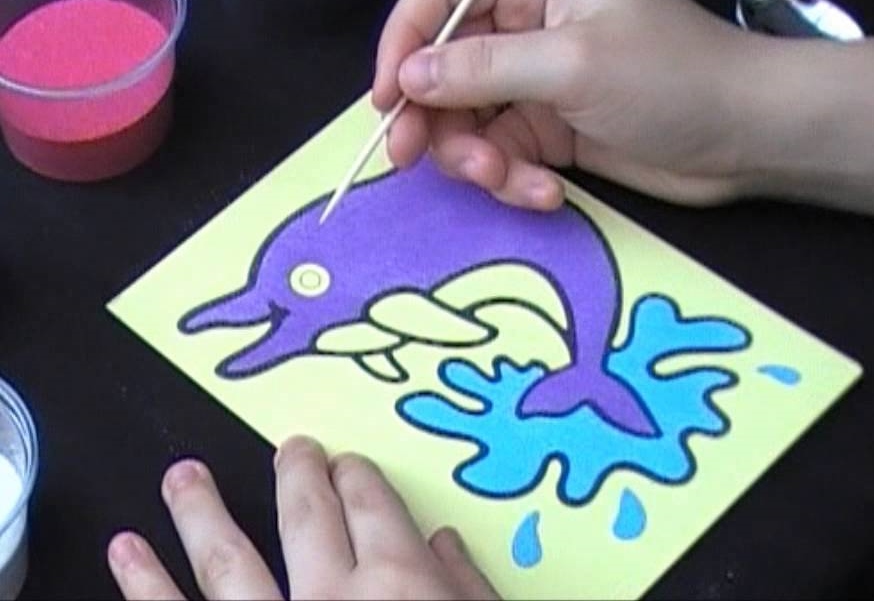 Making sand pictures is a great activity for young and old alike. Everyone is familiar with colouring
pictures you fill in with markers or coloured pencils but sand art is something completely different!
Let your creative impulses run wild with a wide choice of picture cards – easy and difficult – and a
multitude of different coloured sands. We also provide trays to catch excess sand, cocktail sticks and more.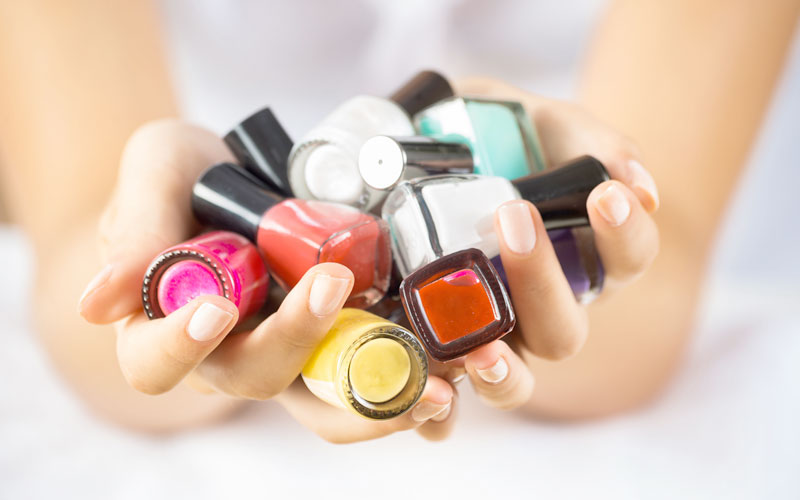 At the beauty corner, anyone who wants a feather hair extension can get one! We provide different
kinds of feathers in various colours and sizes. You can also have your nails painted – and of course we have glitter at this lively corner. Our range of LaDot temporary tattoos makes this corner a lot of fun for boys, too!

A marriage or an evenent during the summer is hoping for good weather! For those sunny days we've made an outdoor playground with lots of activities for young and older children.
We will bring a tipi, stilts, hula hoops, an 6-legged ball, big bublle makers and an aquaplay fort he youngest kids. But there will be a jeu de boules as well, together with skipping ropes.

Do you have any other ideas? Let us know!
Apart from these options, perhaps you have suggestions or ideas of your own. Feel free to let us
know – we're happy to discuss them with you!