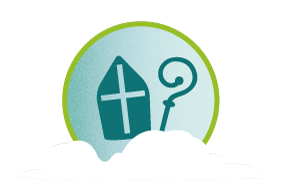 SAINT NICHOLAS
Confetti is the place to get a real Saint Nicholas and Piet
A good St Nicholas programme demands a lot of time and experience. It is a pleasure for Confetti to provide a St Nicholas programme for a variety of companies. Leave all the preparations and running the day itself up to us.
You have the option of letting us organise the support programme. We discuss with you all your wishes and the available space. Then, we draw up a programme together that contains all the elements in which Confetti is an expert.

Face Painting and Glitter Tattoos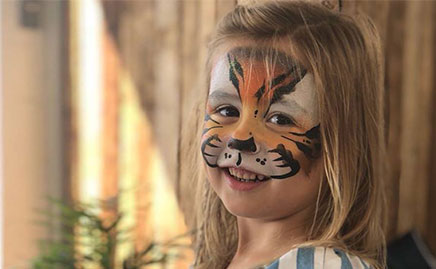 We paint the face of every child before St Nicholas arrives. A guaranteed success, especially combined with glitter tattoos themed around Saint Nicholas Day. The tattoos last up to seven days!
Tables are set up with loads of materials for the kids to put to lots of creative uses. Of course, the workshops are themed around Saint Nicholas. Using a wide variety of materials, the children make a Piet, St Nicholas, steamboat or horse.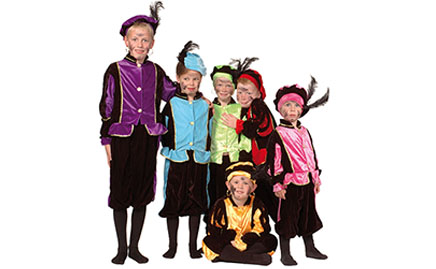 Dress up as St Nicholas, Piet, or even St Nicholas's horse! We provide the costumes and amusing accessories. A festive mirror and photo backdrop make for a beautifully decorated corner at your party. The photo backdrop is set on a stage where we take a photo of every guest. After processing, these photos are sent by e-mail so that all your guests (big and small) have a wonderful memento of your St Nicholas party.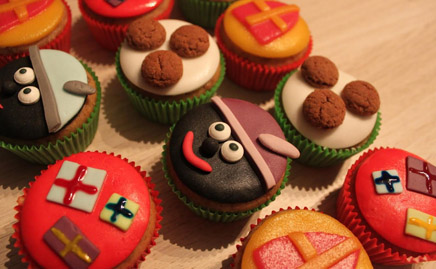 Naturally, the kids work up a bit of an appetite from all that playing, dressing up and waiting for Saint Nicholas. Everyone can make their own St Nicholas or Piet cupcake with mini-gingerbread cookies, marzipan and many other tasty delights. Tuck in!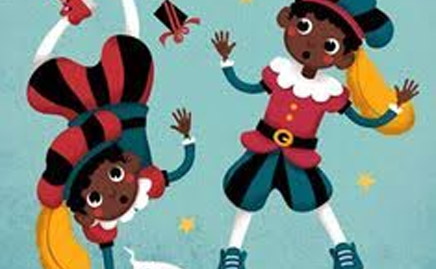 Shuffleboard with gingerbread cookies, toss-the-parcel, and crawl through the chimney! Piets – big and small – all show off how nimble they are. And of course, a special Piet Diploma is an essential part of this component. A fun, energetic activity while waiting for Saint Nicholas to arrive.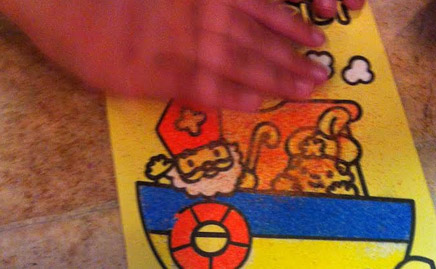 A great way to wait for Saint Nicholas! Using a wide range of coloured sands and a special picture card, everyone – young and old alike – can create a beautiful piece of sand art. The theme? Saint Nicholas and Piet, of course!
WHAT DOES IT COST?
Given that every party is different than the one before, we will draw up a customised quotation for you!